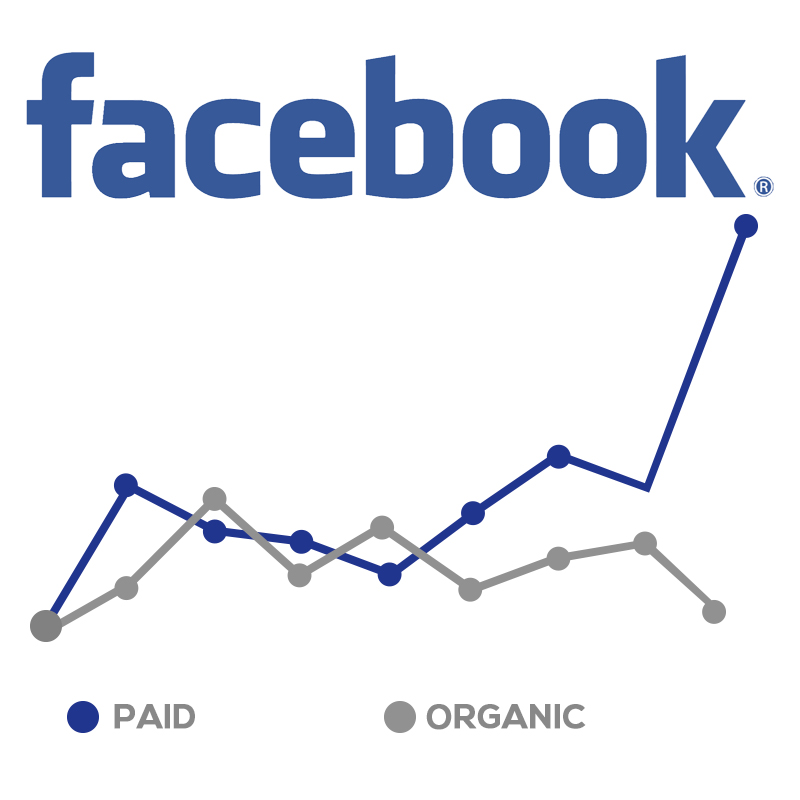 A l'heure ou tout doit se monétiser, je me suis posé quelques questions sur le reach naturel sur une plateforme telle que Facebook.
Au début, tout était à faire ou à prendre, depuis l'arrivée des publicités sur la plateforme facebook, rien n'est moins sur que l'efficacité d'un article en reach naturel. En sachant que les publications payantes ne font qu'augmenter, que reste-il pour les publications normales (gratuite ? Oui je dis gratuite car pour un réseaux social gratuit, les publications efficaces sont payantes ; trouvez l'erreur ! )
J'ai donc rassemblé quelques articles sur le sujet, les avis divergent…. mais tout le monde est d'accord avec le fait qu'il n'y ait plus de place pour le reach organic et que facebook oblige les marketers à changer de stratégie et par la même occasion, d'acheter de la publicité.
D'après le Adobe Digital Advertising Report Q3 2014 (http://goo.gl/1tIl9i)
Publication facebook par type :
Le changement sur Facebook pour limiter le reach naturel à poussé les marketers à augmenter leur budget pour les publications payantes.
• Facebook paid impressions are up 5%.
• Facebook organic impressions are down 50%.
Marketers should keep an eye on how much organic post impressions have been affected over the past year and look to boost visibility with paid impressions.
En d'autres mots, une seule option, payer pour du reach…. (de qualité?)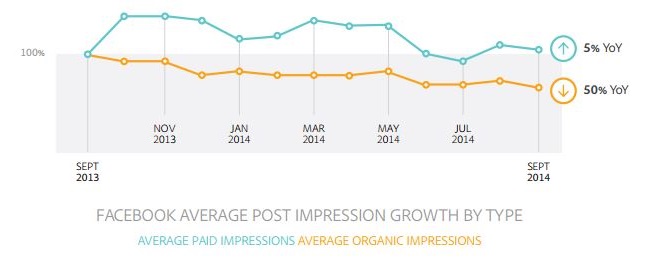 Voici donc les liens d'articles qui traitent le sujet :
http://socialmouths.com/blog/2014/01/22/organic-reach-is-dead/
http://www.socialbakers.com/blog/1901-paid-content-is-king-promoted-posts-vs-organic-reach
https://www.facebook.com/business/news/Organic-Reach-on-Facebook
http://digiday.com/platforms/decoding-facebooks-blog-post-decreased-organic-reach/
http://adage.com/article/digital/facebook-admits-organic-reach-brand-posts-dipping/245530/
C'est article est ouvert au débat, c'est en tous cas le but.
J'aimerais avoir un feedback sur vos impressions et expériences sur le sujet.
Source : www.eteamsys.com